Masses are available online (see the link above):
Weekend Masses:
Saturday:  5:30 p.m. at Holy Rosary
Sunday:  8:00 a.m. at St. Stephen
Sunday:  9:30 a.m. at Holy Rosary
Daily Masses: at Holy Rosary*
Tuesday: 7:30 a.m. on the 1st & 3rd Tuesday
                9:30 a.m. on the 2nd & 4th Tuesday at Monroe City Manor
Wednesday:  7:30 a.m.
Thursday:  7:30 a.m.
Friday:  8:20 a.m. (when school is in session)
*Please double check on the Calendar tab, some Masses change according to the Liturgical calendar.
Confessions:
Saturday: 4:00 - 5:00 p.m. at Holy Rosary
Sunday: 7:15 - 7:45 a.m. at St. Stephen
-or anytime by appointment-
To View Masses Online: 
8 a.m. Sunday Mass at St. Stephen may be viewed at "Greg Oligschlaeger" Live Facebook - click on the link below.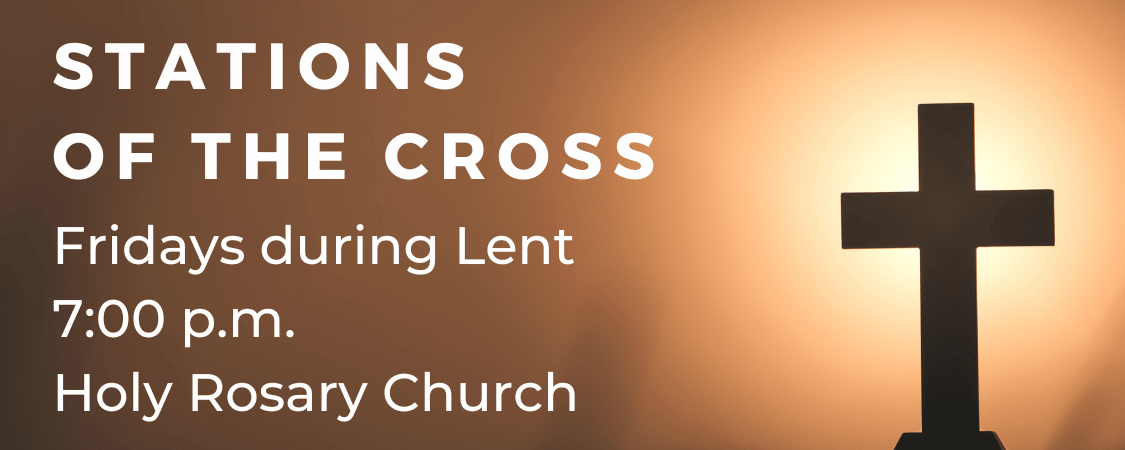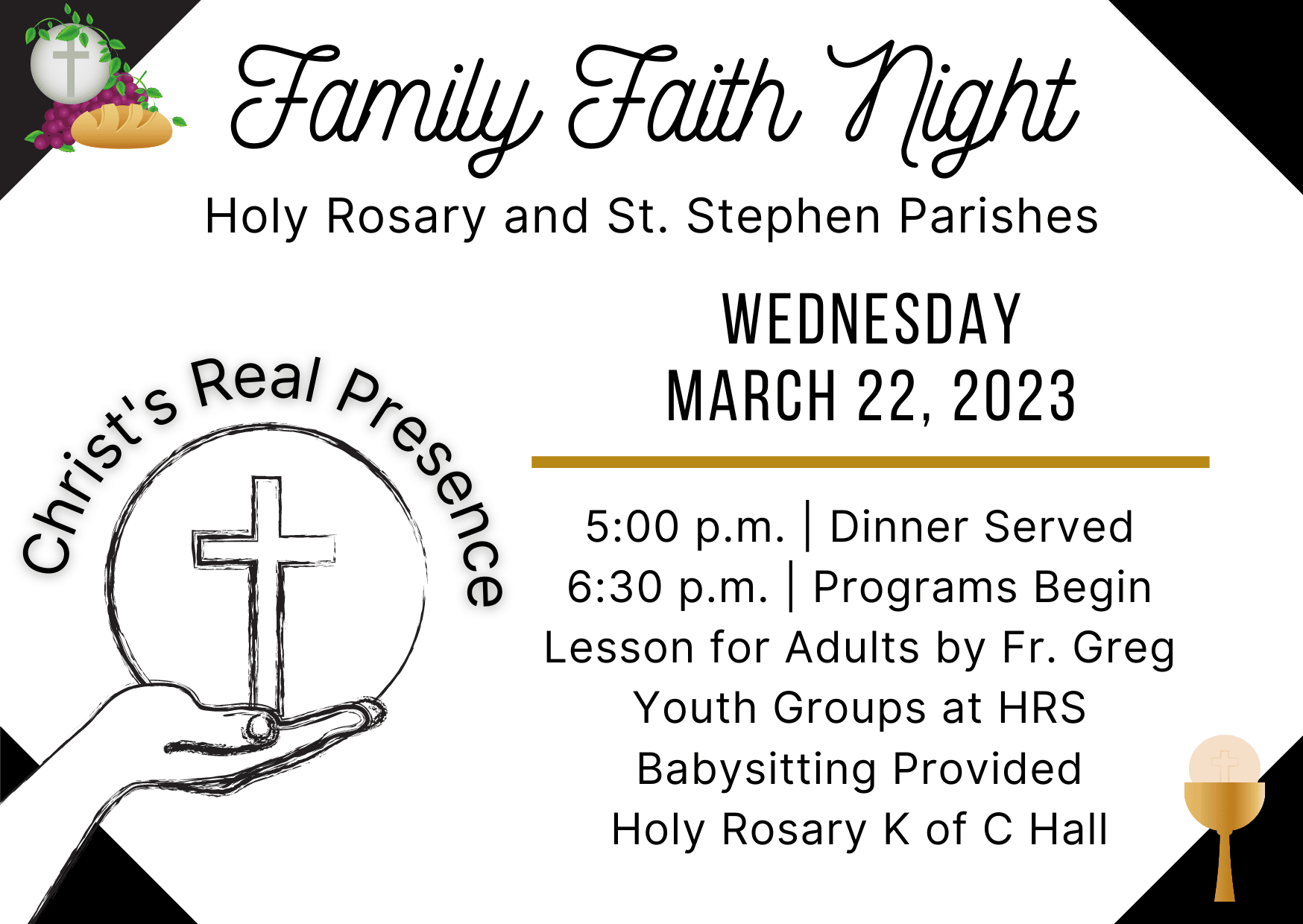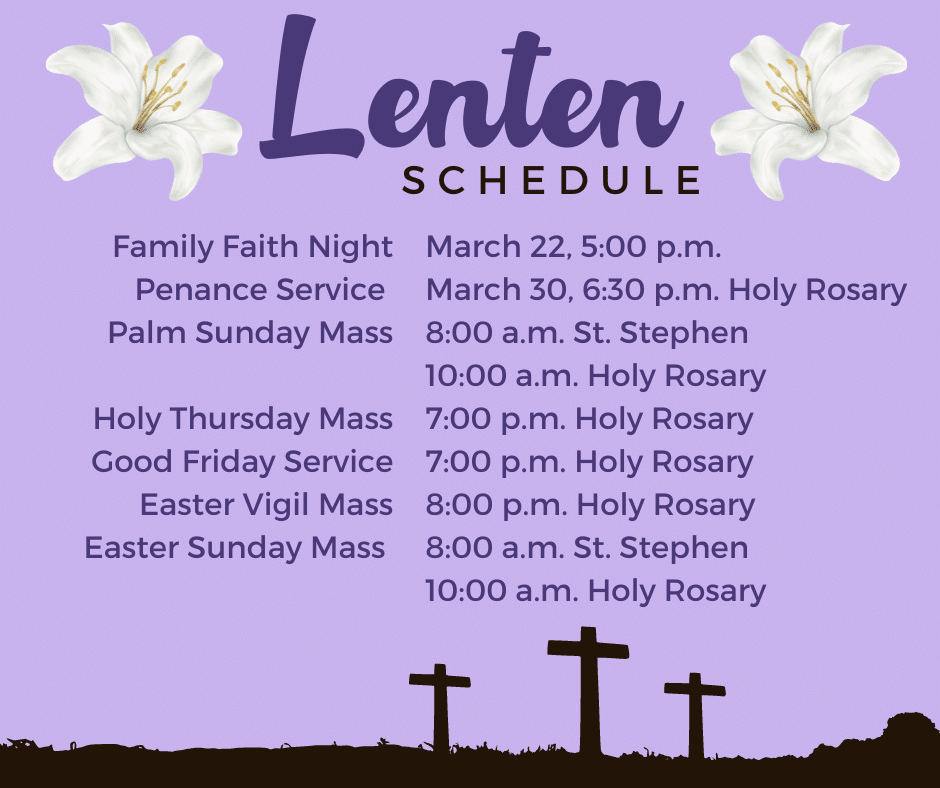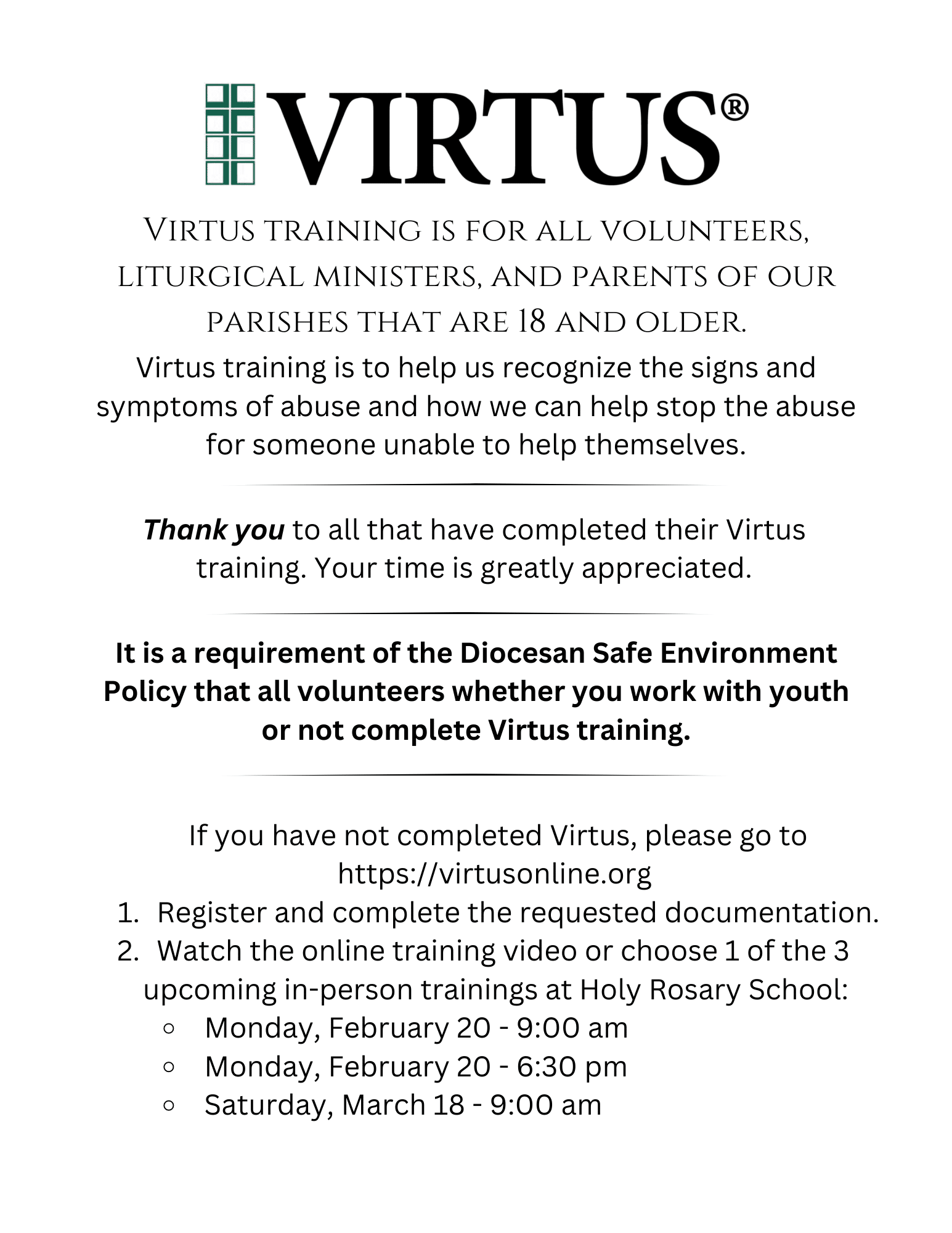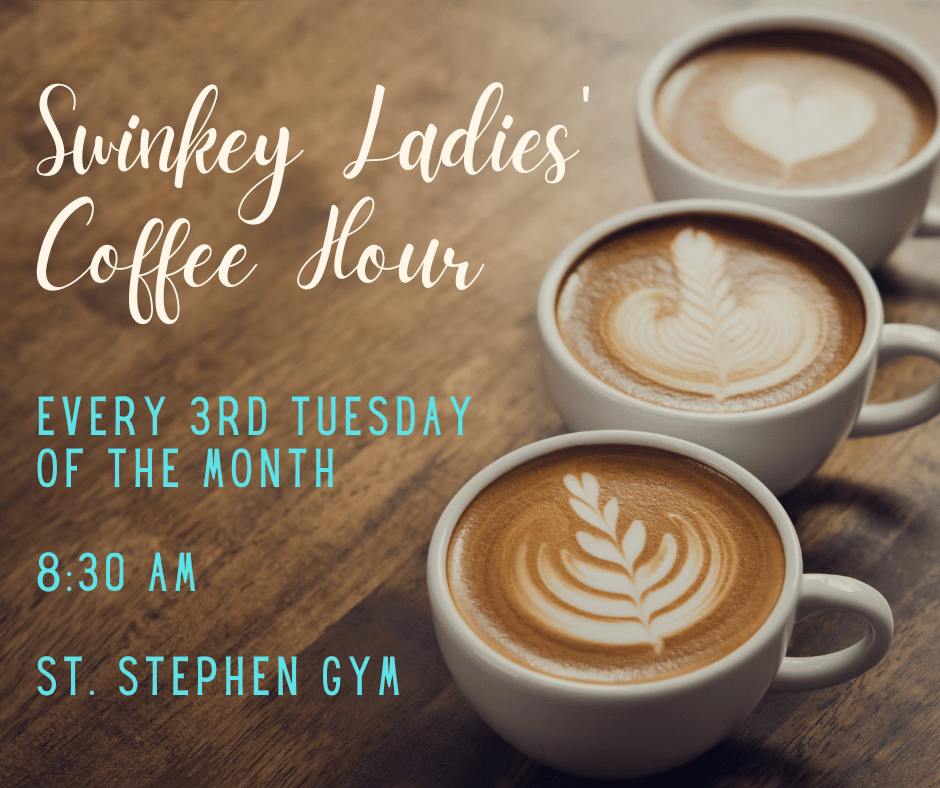 Grow in Community
In our parish, all are welcome. We invite you to use your God given gifts and talents to be involved and connect to our parish community today.
Call us at 573-231-6980 or click below
Don't miss out on important news and information! If you missed our sign-up weekend you can use the Text-to-Join info below or click the picture below and sign up there!
Find things to do across the diocese with the Diocesan Events Calendar
Parishes and Catholic organizations across the diocese can submit events to the Diocesan Events Calendar. This calendar is full of things to do across the 38 counties our parishes reside in.
See highlights and photos from the blessing of the new bells for the Cathedral of St. Joseph and learn about the May 4 CathedralGLOW event for families, youth and young adults. Plus don't forget that this is the last week to apply for the William H. (Bill) Simon Scholarship and the John L. Warack Scholarship.
Read More
As pilgrims on a journey, we are guided by the Holy Spirit to know and serve the Lord, by reaching out to others in love and service. Our parish offers these resources to parishioners to enrich their spiritual life, enhance their knowledge and form them as missionary disciples.